Videos
Jan 29, 2018
Following the teaser of Naachiyaar that gained popularity, the expectation for the film has risen. Watch the fast-cut trailer of Naachiyaar...
Filmography
Nov 15, 2017
TharaiThappattai portrays the lives of folk artists and their agony in the modern world as the art form devolves to suit the growing...
Read More
Events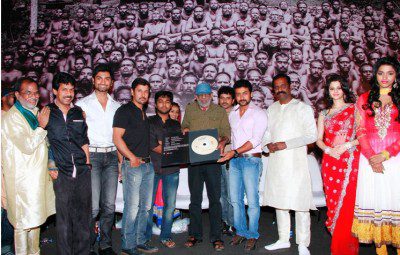 Actor Vikram and Surya receiving the audio ofParadesifrom BaluMahendran, Director Bala's mentor. The audio and trailer ofParadesiwas...
Nov 15, 2017
TharaiThappattaimarks the 1000th film of Ilayaraja. With a career span of four decades, 'Isaignani' Ilaiyaraaja, fondly referred to as...
Nov 15, 2017
Director Bala receiving the Best Director award for NaanKadavul from the honourable President of India, Smt.PratibhaDevisingh Patel at the...
Jun 10, 2015
ChandiVeeran cast and crew at the audio launch held in Chennai. ChandiVeeran audio launch was held in Chennai on the 6th of June...