Mysskin's work impresses Bala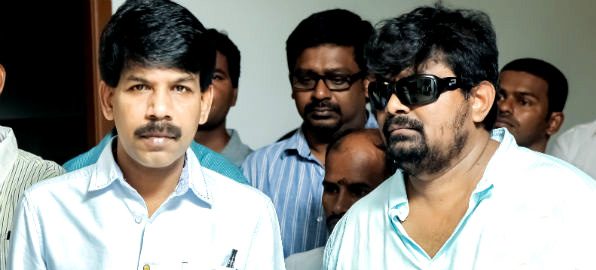 Acclaimed directors Bala and Myskin are people with independent views and would never admit any interference in their creative works. When they came together to work in a film the entire film fraternity was taken aback by surprise. Mysskin is currently directing his seventh film titled as 'Pisaasu' under the B Studios, the production banner of National award winner Bala.
While the shooting is on brisk progress sources have reveal that even Bala does not know the full story of the film till now. It is said that Mysskin just told the one-liner and ideas on how the screenplay would move. That was enough or Bala to agree to fund the film.
Sources also add that Bala never went to the shooting spot of 'Pisaasu' until Mysskin himself requested the former to attend the shooting of the climax scene without fail. Heeding to the request Bala watched the climax scene that was shot by Mysskin recently. Bala is reportedly impressed with the way Mysskin his getting the work done and also conveyed his confidence about the film's success.