Videos
Jan 29, 2018
Naachiyaar by Bala, has music scored by Ilaiyaraaja. Bala has joined hands with cinematographer, Eswarand editor, SathishSuriyafor the...
Filmography
Jul 26, 2018
The crawling aerial footage from the trashy landfill to the skylines establishes the core of the movie within a few seconds. Naachiyaar, a...
Read More
Events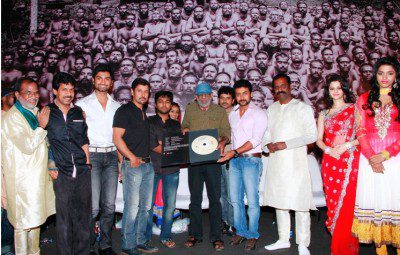 Actor Vikram and Surya receiving the audio ofParadesifrom BaluMahendran, Director Bala's mentor. The audio and trailer ofParadesiwas...
Nov 15, 2017
TharaiThappattaimarks the 1000th film of Ilayaraja. With a career span of four decades, 'Isaignani' Ilaiyaraaja, fondly referred to as...
Nov 15, 2017
Director Bala receiving the Best Director award for NaanKadavul from the honourable President of India, Smt.PratibhaDevisingh Patel at the...
Jun 10, 2015
ChandiVeeran cast and crew at the audio launch held in Chennai. ChandiVeeran audio launch was held in Chennai on the 6th of June...