CHANDI VEERAN AUDIO LAUNCH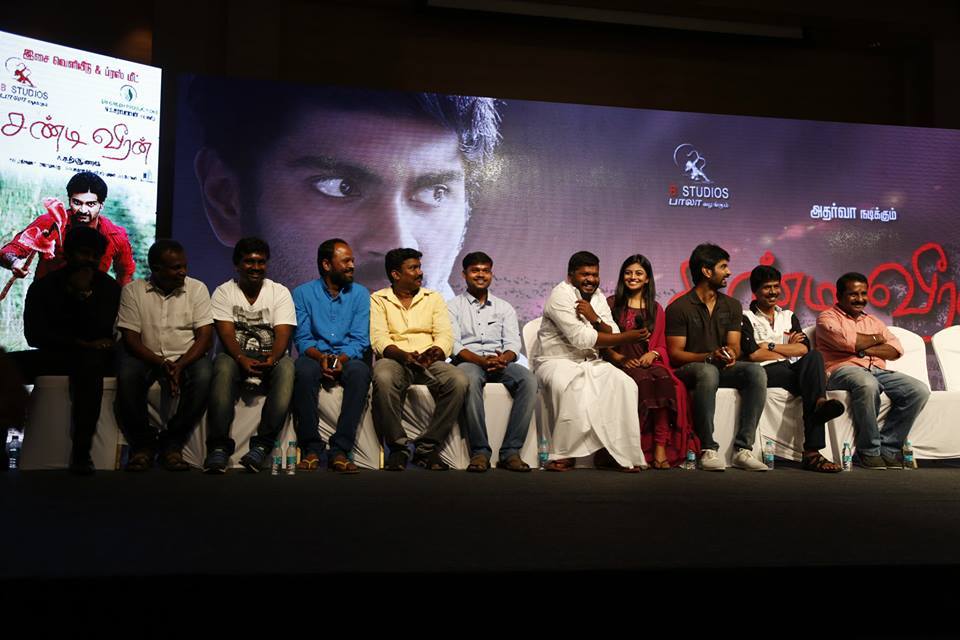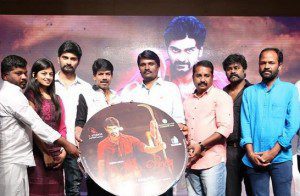 ChandiVeeran cast and crew at the audio launch held in Chennai.
ChandiVeeran audio launch was held in Chennai on the 6th of June 2015. A. Sarkunam directed ChandiVeeran, starring AtharvaaMurali and Anandhi in the lead. Director Bala, who has produced the film under his home banner, B Studios, graced the event with his presence and launched the album. The album of ChandiVeeran consists of four tracks that were composed by music director, S.N.Arunagiri.
ChandiVeeran audio tracks are listed below:
Singers(s) :Mahalingam, Velmurugan
Lyrics     : Mohan Raj
Singers(s) :Namitha, PrasannaRao
Lyrics   : Mani Amuthavan
Singer(s) : Guru Ayyadurai
Lyrics    : Mohan Raj
Singer(s) : MLR Karthikeyan, Anitha
Lyrics    : Mohan Raj